Al-Druil is Eyrion's cardinal God of Knowledge and Loyalty. He is the elder brother of Orsis, and shares many idealisms toward their shared domains.
Vital StatisticsEdit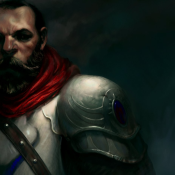 Name:
Al-Druil
Race: God
Class: N/A
Gender: Male
Age: Unknown
Alignment: Chaotic Neutral
Height: Unknown
Weight: Unknown
Hair: Unknown
Eyes: Unknown
Appearance: Good question~!
Personality:
Religious Ideals: