Areanus is Abel Logan's mother, Abel Cain Logan's wife, the crown princess of Lestria, and the dread pirate Lady Blacknight, captain of the pirate ship Dreizhen.
Vital StatisticsEdit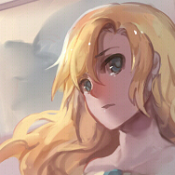 Name:
Areanus Delias
Race: Human
Class: Swashbuckler/Honorable Dread Pirate
Gender: Female
Age: 35
Alignment: Unknown
Deity: Unknown
Height: 5'
Weight: Unknown
Hair: Blonde
Eyes: Green
Appearance: Good question~! Princess or pirate?
Personality: Later~!
Religious Ideals: Unknown as of current.
RelationshipsEdit
The PartyEdit